Customcovers4you.com, Redding Canvas, is a leader in fabricating quality custom shade sails. We make custom, durable products made to your specifications at a reasonable price. Look at our photo gallery below for examples of our work. Then contact us for a quote and tell us about your project. We also make re-covers for canopies, gazebos, pergolas, tents, carports and patios. If you want a shade system, check us out.
Contact us about a purchase.
---
Our Shade Sails, are outdoor shades based on the same basic technology as a ship's sail. Shade sails are tensioned between a few anchor points to suspend them in the air, providing the shade you need. We use lightweight knitted shadefabric that blocks as much as 97% of the UV rays. Tensioned with turnbuckles these sails achieve a simple yet effective shade system.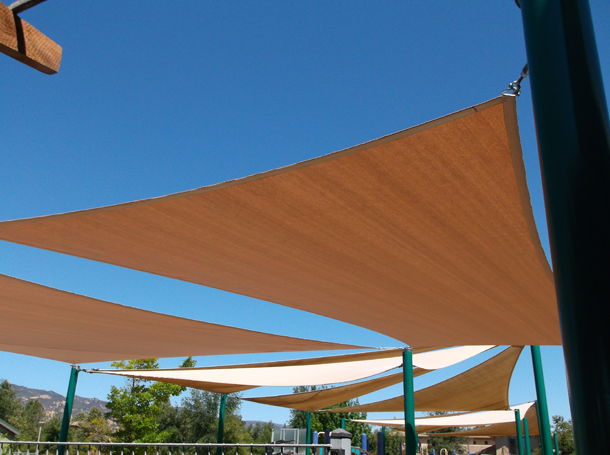 ---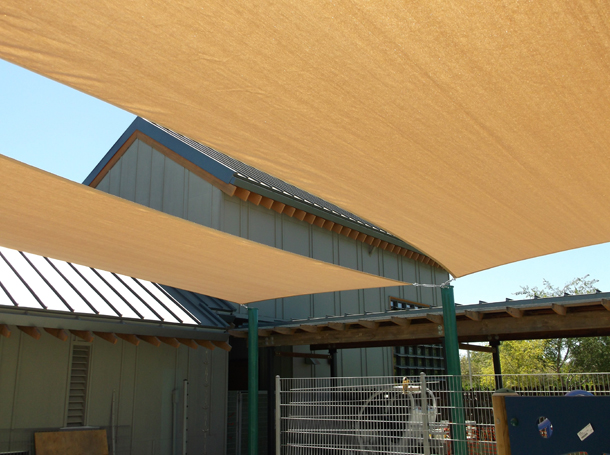 ---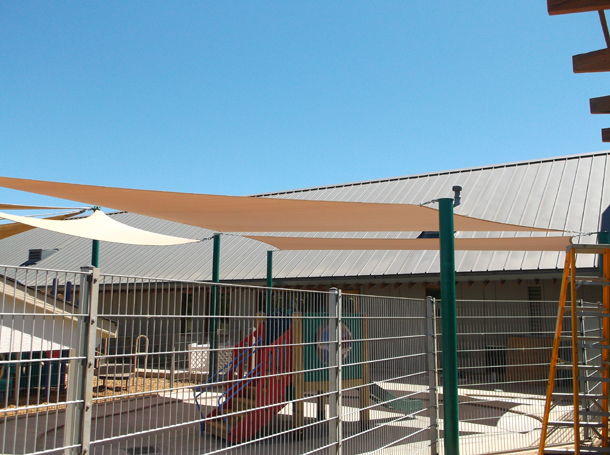 ---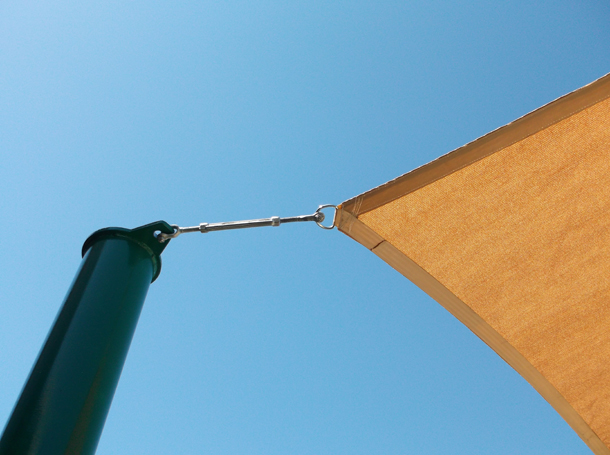 ---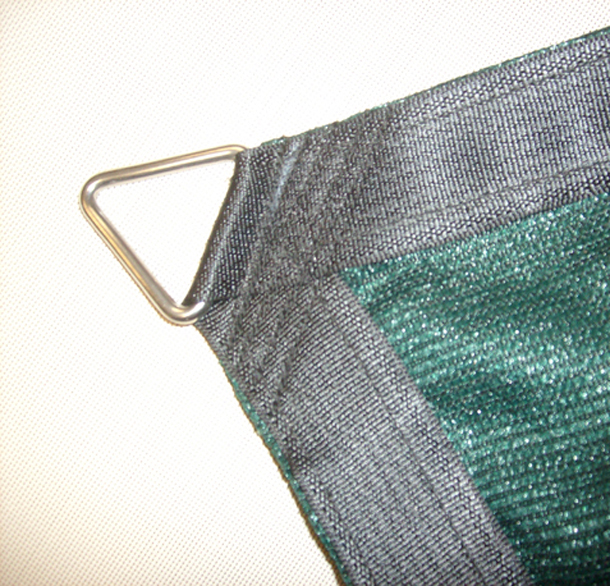 ---
Polytex and Comtex Fabric
Polytex is a superior fire rated knitted HDP shade fabric designed for use in modular shade structu

res and shade sails. Recommended for residential and small commercial installations with unsupported spans of 25 feet or less. It weighs 7 oz. per square yard and is available in 12.5 feet (width) x 100 feet (length) center folded rolls. Polytex and Comtex comply with the following fire codes:
ASTM E-84 Class A
NFPA 701-2004
Polytex and Comtex Fabric Chart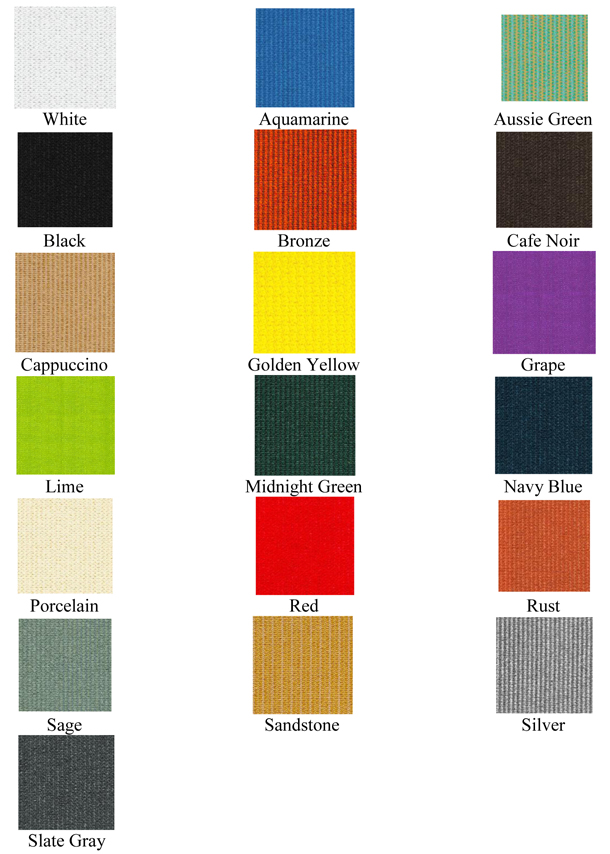 ---
Ultra Violet Protection Factors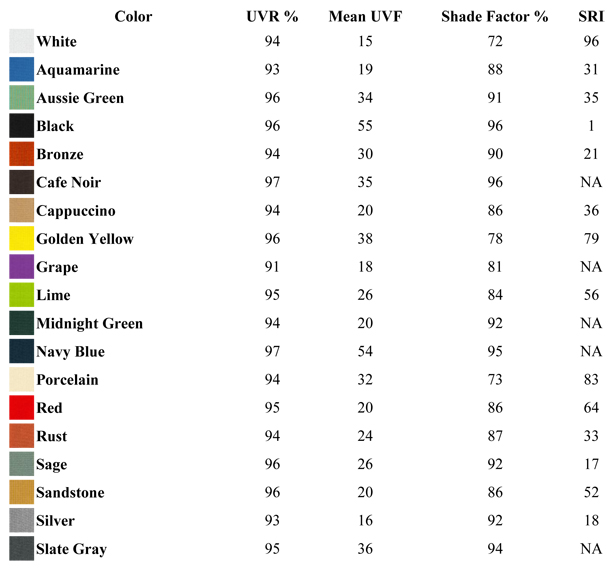 For more information on fabrics and materials go to Polyfab's website.
If you want us to price some shade sails for you, click here.

---
We are in the business of making custom covers. We fabricate custom canopies, curtains, tents and awnings in your choice of design, color, fabric and size. Come to us for a custom quote for your shade sails and we'll tell you what we can do and we'll do it right!